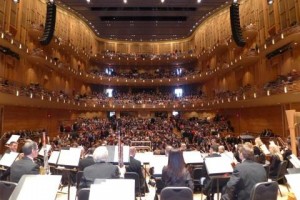 This class is designed for all musicians at all levels, students and professionals alike, who want to enhance their performance ability by broaden their perspective and discover a variety of unique ways to keep calm and focused.
We all have high and low points in our performances and preparations.  Do you find that you get "nervous" at a certain point of performance?  Do you fret over how well prepared you are?  Do you go into a downward spiral after a performance or audition is over?
Specific and creative concepts are discussed to help the performer achieve optimum performance at all levels of performance.  A broad variety of topics are presented to help open your mind to the concepts presented.  This class, which lasts up to 120 minutes, helps you to get more aligned with your goals, to become more self-aware and centered as you climb the ladder of success!
Please inquire about setting up a date for presentation at your institution.